2019 is the 20 year anniversary of Brunswick County Teen Court! Check out stories and images of Teen Court and see how the program has impacted lives through the years.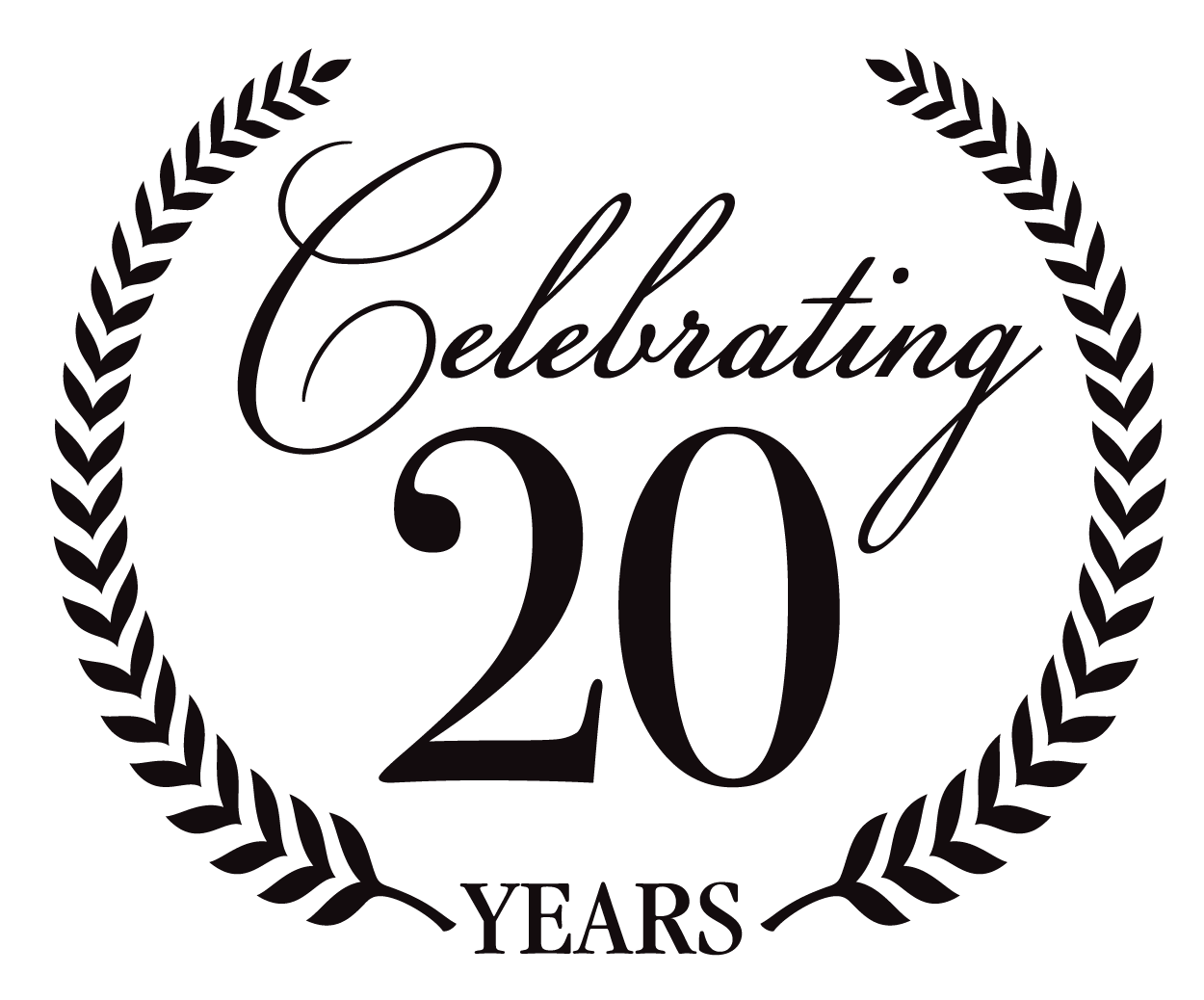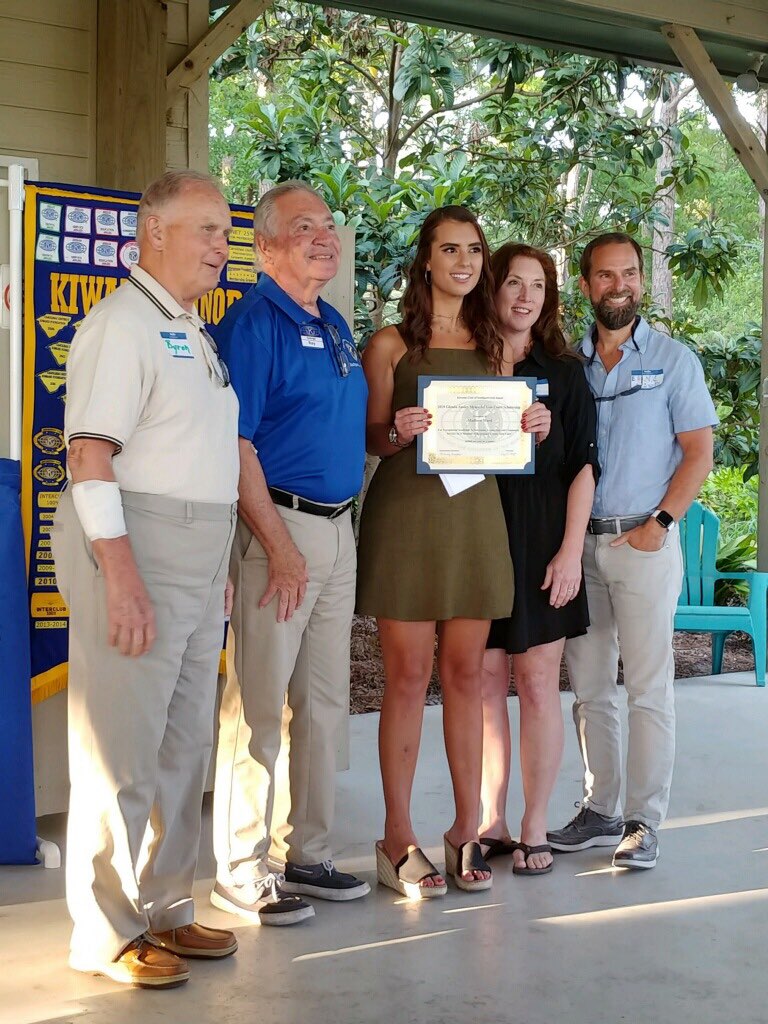 The Southport-Oak Island Kiwanis Club recently held its annual Teen Court Picnic and Scholarship Award Ceremony at Waterway Park in St. James. Kiwanians from the Southport-Oak Island Kiwanis Club were in attendance along with Kiwanians from the North Brunswick Kiwanis Club. Both clubs provide adult attorney and jury mentors to the CIS Teen Court Program. Teen Court is a juvenile diversion program for first time misdemeanor offenders ages 6-17. Offenders have an opportunity to have their case heard by a jury of their peers and receive a constructive sentence to complete. If the offender completes the sentencing requirements in the designated timeframe, he or she will avoid a juvenile record. This program provides a "second chance" and learning opportunity not only for the offender but also for students from Brunswick County high schools who volunteer to serve as attorneys, jurors, bailiffs and clerks during court proceedings which are held one evening each month at the Brunswick County Courthouse in Bolivia. The Kiwanis Club Teen Court Picnic is a time to honor and thank those students volunteers who are graduating and to encourage those underclassmen who volunteer in the Teen Court Program to continue their service in the coming school year. Teen Court helps students gain valuable leaderships skills and helps develop public speaking and negotiation skills and increases their self-confidence, while also growing their circle of positive peers.
This year's recipient of the Southport-Oak Island Kiwanis Club Teen Court Scholarship is Madison Ward. Madison has been a dedicated participant in the Teen Court program and upon graduation will pursue a Bachelor degree at the University of North Carolina at Chapel Hill. Madison's parents were present when she received her scholarship which will provide her with $1,000 per year for each of the four years she will spend earning her degree. Other Teen Court student volunteers who are graduating are Ben Laird, Katherine Rheuby, Whitney Adkins, Jesse Messer, and Ashlyn Cowell. CIS and the District Attorney's Office wishes each of these graduates all the best as they move on to pursue their college degrees!
This year, Brunswick County Teen Court celebrates its 20th year serving first time juvenile offenders in Brunswick County. The program is a partnership between the 13th District Attorney's Office and Communities In Schools of Brunswick County, with financial support from the Juvenile Crime Prevention Council and Brunswick County Government. It is a highly effective program that routinely has recidivism rates of 6% or less annually for offenders who are tracked for one year post-sentence completion to determine if they receive any further legal charges. To learn more about Teen Court or to volunteer please visit www.cisbrunswick.org or contact the Teen Court Director at 253-4087.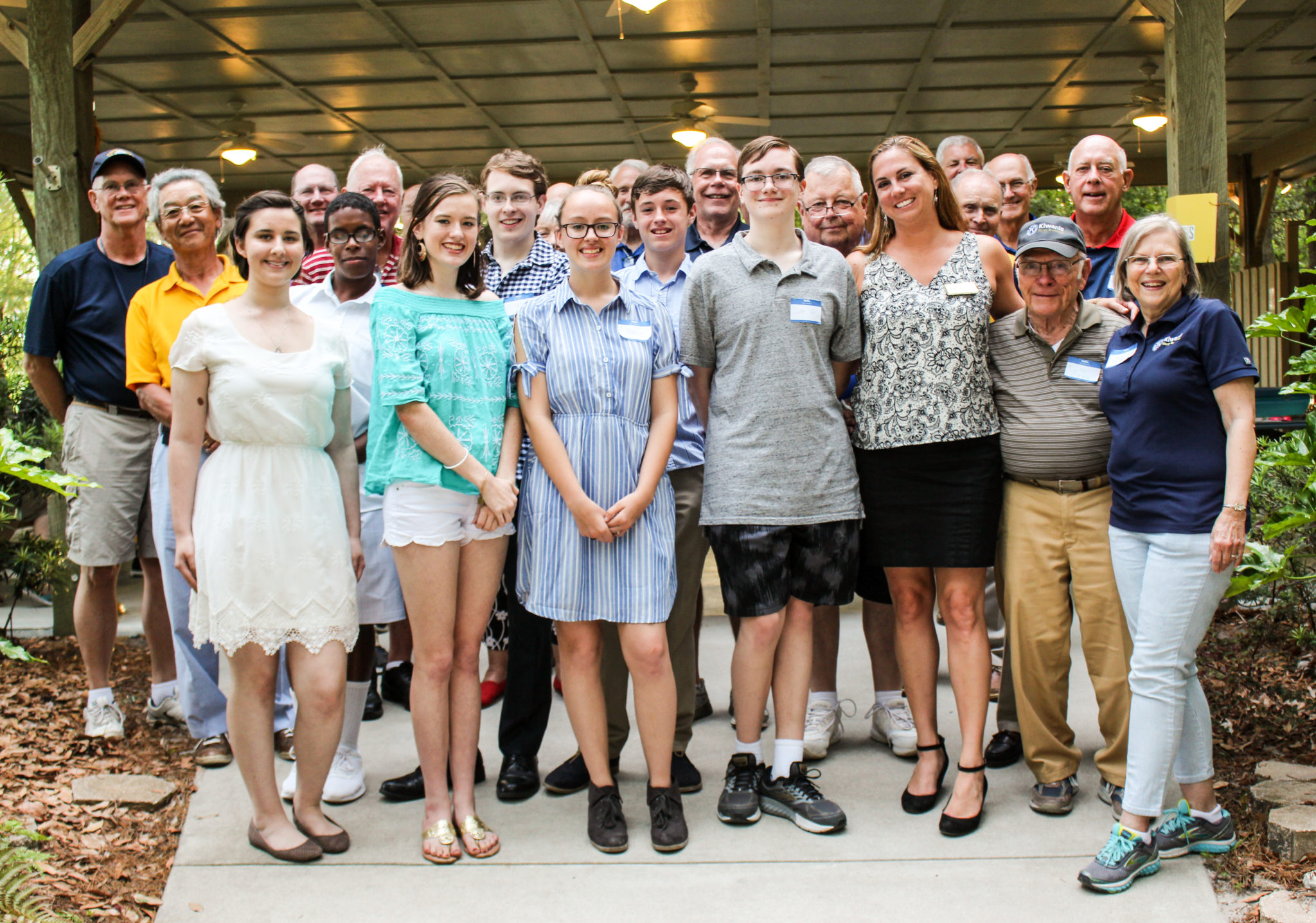 Southport Kiwanis organization and Byron Price
The Southport-Oak Island Kiwanis Club are one of the most active organizations involved with Brunswick County Teen Court. They give annual scholarships to Teen Court students and refer countless adult Kiwanis members to volunteer and get involved in Teen Court. Byron Price, now chairperson of the Teen Court committee for Southport-Oak Island Kiwanis, became involved in Teen Court in 2002 at the urging of Kiwanis members already involved. He first volunteered as a Jury Monitor and has been active in various courtroom roles ever since. As chairperson of the Teen Court committee for the Southport-Oak Island Kiwanis, Byron coordinates volunteers to work in Brunswick County Teen Court from three different Brunswick County Kiwanis Clubs. Throughout his involvement, he has been extremely happy to help meet the needs of the program and coordinating Kiwanis volunteers to serve.
Byron's community service attitude started at a young age joining the Boy Scouts and becoming an Eagle Scout. As an adult living in Virginia he was a member of a Kiwanis club before moving to North Carolina that held a monthly volunteer event at the local detention center. "I enjoyed being involved and found working with youth challenging, a great way to give back, and a way to say thank you," said Byron. Every Kiwanian who volunteers in Teen Court is impressed with students in the program and watching them evolve from defendant to serving on Teen Court juries and other roles in the courtroom growing in confidence along the way. The Southport-Oak Island Kiwanis also give an annual Teen Court scholarship to help students involved in the program go on and further their studies. "Reviewing applications for the Glenda Ansley Scholarship awarded from the Southport-Oak Island Kiwanis Club annually is always a challenge because there are so many great applicants and only one scholarship to give."
Brunswick County Teen Court Helps students learn how the legal system works, sometimes from both sides. It develops students' critical thinking skills as well as teaching them to work together as a team on court juries. They learn to listen and weigh evidence then determine a just and appropriate sentence. It offers first-time juvenile offenders a chance to be reprimanded without a permanent record and an opportunity for students to learn team building skills as well as critical thinking necessary to serve in the legal system. Many Teen Court students go to college and major in law because of their Teen Court involvement.  Southport-Oak Island Kiwanis also sponsor a Brunswick County Mock Jury Trial team that competes annually in a statewide competition to gain real world experience.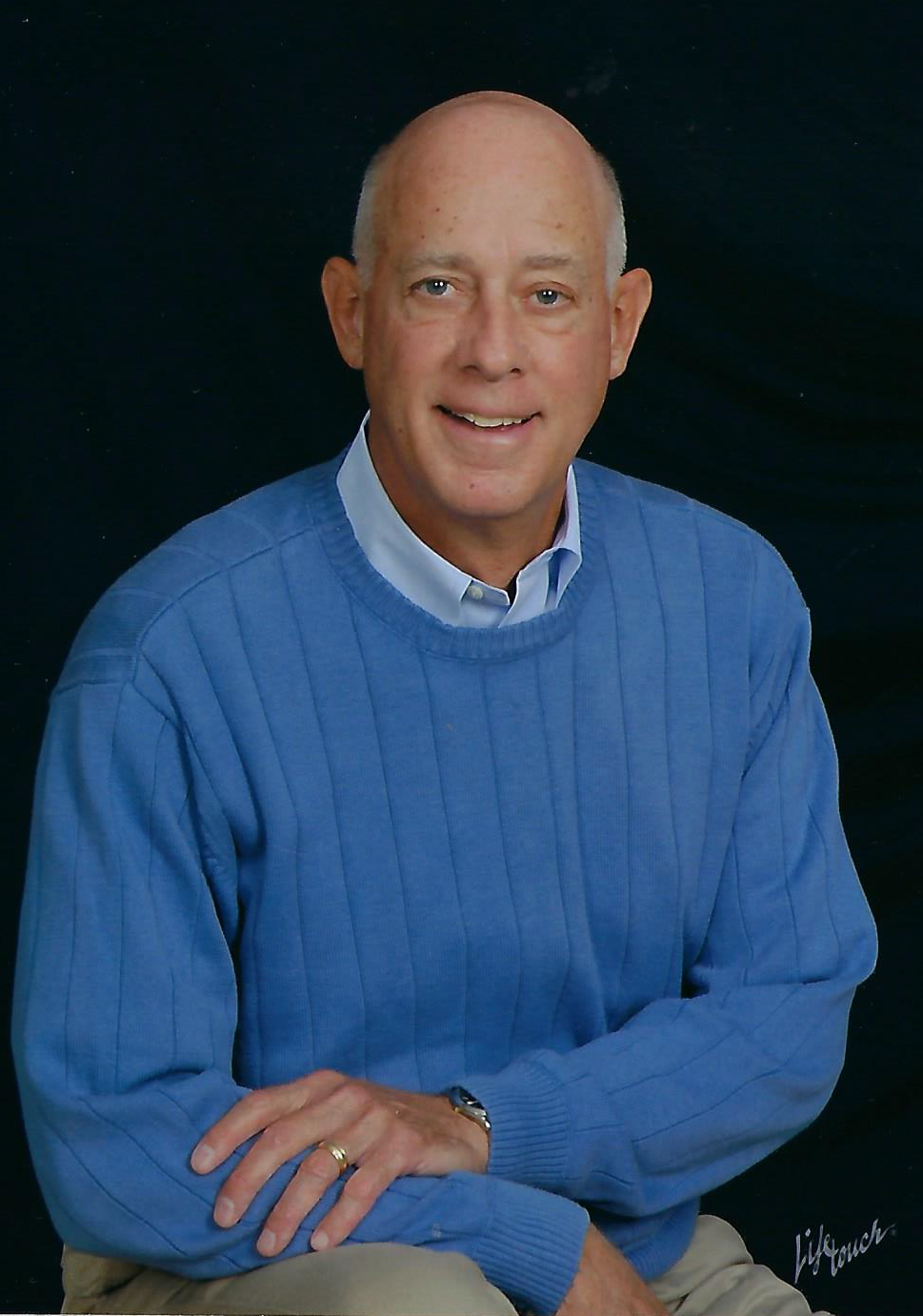 John Kelso has been an integral part of Brunswick County Teen Court almost as long as Teen Court has been around. During this 20th Anniversary year for Teen Court, John is celebrating 17 years as a volunteer. He has volunteered every year since 2002, serving as a volunteer in jury deliberations and more recently as a mentor to prosecuting and defense attorneys. When John joined the Southport-Oak Island Kiwanis Club in 2002 he was introduced to Brunswick County Teen Court. With his law degree and 32 years as a special agent in the FBI, it was a community activity perfect for his background where he could help students participating in the program.
The most impressive things John witnesses through Teen Court is student attorneys' skills learned and honed through the program such as public speaking, reading and analyzing documents, working as a team with co-counsel, and strategic thinking making points and objections in court that will go on to benefit them no matter what career they choose. John says, "Teen Court acts as a strong deterrent on students who appear in court as a defendant after getting into trouble. There are not many repeat offenders."
John's favorite part in Teen Court is serving as a mentor to the student attorneys, especially having the chance to work with student attorneys who are part of the Brunswick County team competing in the annual North Carolina Mock Trial competition. "I have benefitted tremendously from being involved with the Brunswick County Teen Court program. The chance to stay in touch with Teen Court participants when they go on to college and afterward leaves me with a sense of accomplishment that the time I spent with them was not wasted," said John. Teen Court is not simply a cost effective and cost saving program for residents of Brunswick County, it is a way to give back to youth, to connect, and be a mentor to them.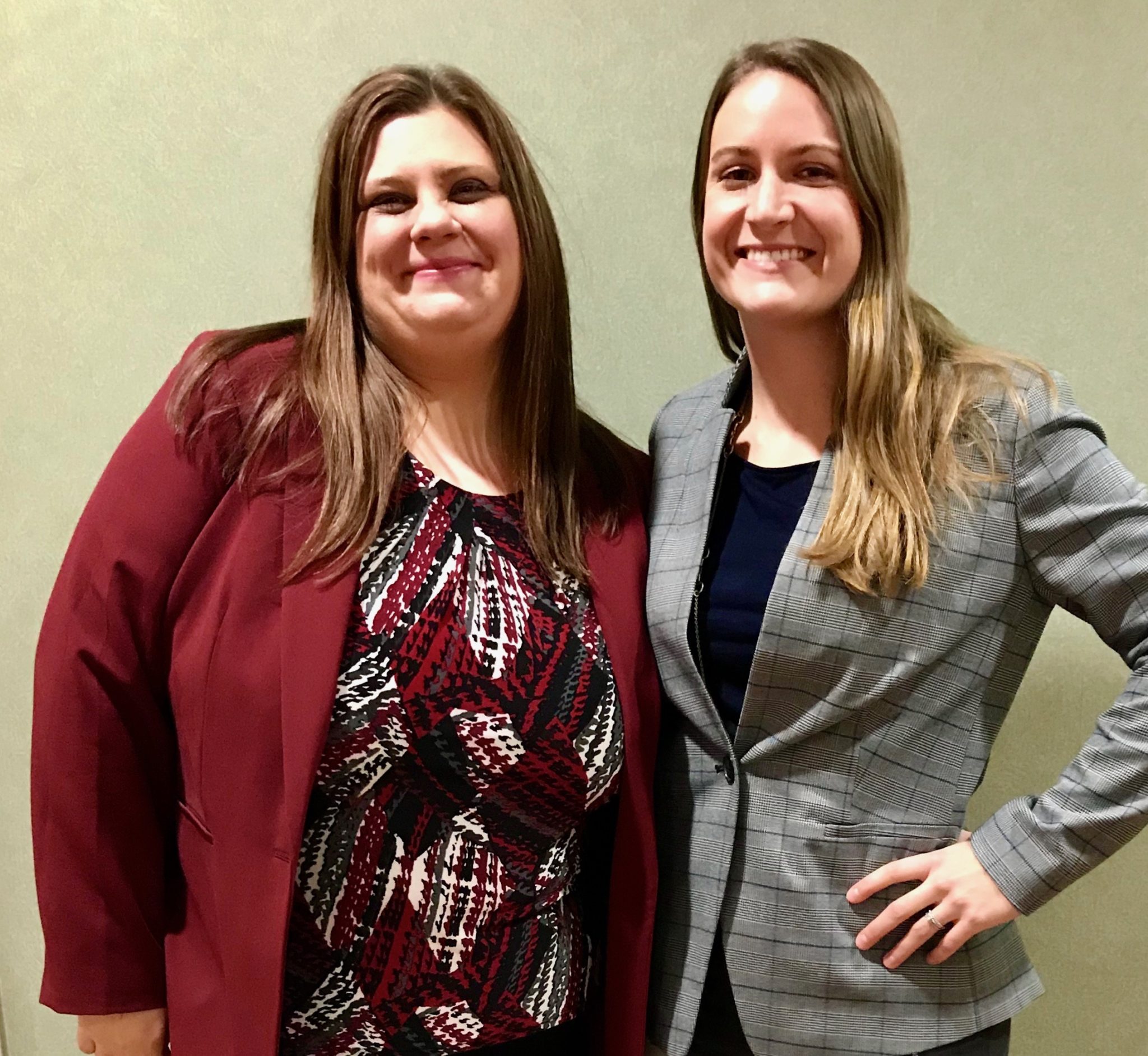 Beth Crocker (pictured on left with past Teen Court Director) is a living success story from Brunswick County Teen Court. After high school, she continued her educational studies into law school and is now a practicing lawyer in Brunswick County. Beth participated in the Teen Court program all three years of high school from 1999-2003. Even in high school, Beth always wanted to be an attorney and the Teen Court program was a great way to preview the legal system while still in high school. While serving as a teen court student volunteer in various positions, she participated every year in the Teen Court annual Mock Trial competition as a lawyer and won awards each year.
Teen Court prepared Beth for a legal career by exposing her early to courtroom procedures, learning trial preparation work, and public speaking. It also opened career doors and pathways for her by meeting amazing current legal bar members, who acted as mentors when she was learning. "Still to this day, I consider them to be great mentors," said Beth. Through Brunswick County Teen Court Beth was also the recipient of the 2003 Brunswick Bar Scholarship. Beth regularly volunteers with Teen Court because she feels it is a life-changing program that gives young people a second chance for their mistakes. It helps students learn from their mistakes, avoid criminal charges, and not be defined by youthful bad decisions. Beth says, "It is a wonderful program that positively changes youth's lives. I have always tried to give back to the program that helped me find a career that I love."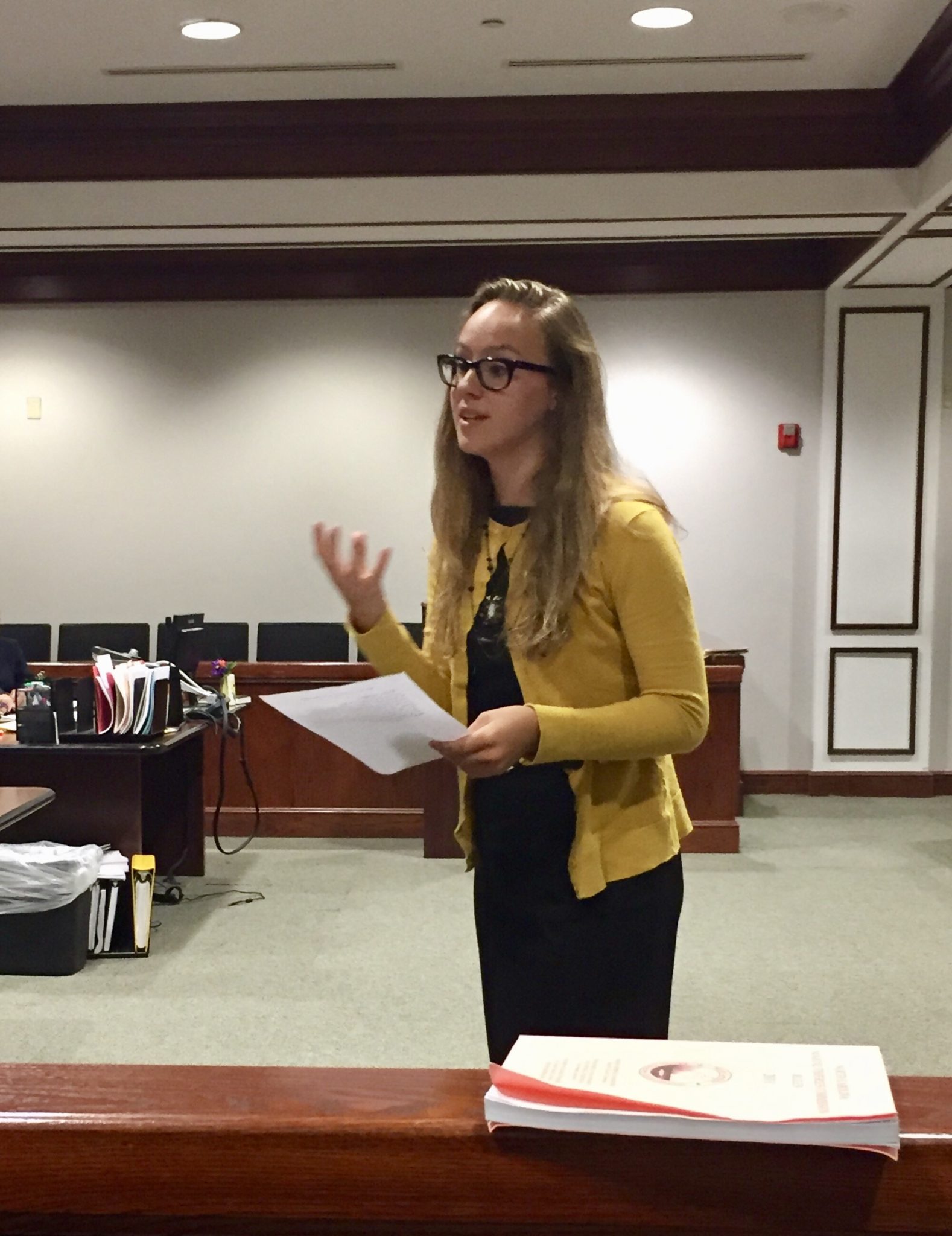 Whitney is a Brunswick County high school student interested in a legal profession and wants to become a prosecuting attorney. She heard about Brunswick County Teen Court through school and saw it made a difference in people's lives. She has now been volunteering in the program for three years. Whitney has worked with different professional attorneys, other students, and professional mentors. She says that while there is no gray area of the law, it's pretty straightforward, everyone has a different perspective.
Whitney enjoys the annual Teen Court Mock Trial the most. The mock trial scenario is really good experience and helps a lot with public speaking. She received the best overall attorney award at the 2018 Mock Trial Summit. Teen Court has helped Whitney grow more confident, stay aware of community activities, and allows her to help other students and youth to have a better future. A fun courtroom experience that teaches about the legal system and legal profession has a great impact on defendants' and volunteers' lives.