CIS thankful for volunteers all year long
At Communities In Schools of Brunswick County (CIS), volunteers make all the difference, both in school-based programs and throughout the organization. CIS volunteers give tirelessly to the community through CIS and help students in Brunswick County to stay in school. It takes a special person to share their time and make a commitment to help struggling students. Through CIS multi-tiered interventions, volunteers help surround students with a community of support, empowering them to stay in school and achieve in life. CIS was founded on the belief that "it's relationships, not programs that change children." The difference our volunteers make in the life of a child has a positive, long-term impact and never goes unnoticed.
CIS is blessed to work with hundreds of volunteers providing thousands of hours supporting students and their families. Some work with students in tutoring and learning enrichment activities, while others donate food and supplies for student projects, events and celebrations. Lunch Buddies offer a nurturing adult presence for students, listening with a caring heart. Volunteers support students in the 21st Century Community Learning Center Afterschool Program serving as Reading Pals, homework helpers and providing enrichment activities. Volunteers assist with the Teen and Peer Court Programs, serving as attorney mentors, judges and jury monitors. Volunteer board members and committee members provide leadership and direction in program development, fundraising, and governance. Office volunteers assist in fundraising mailings, data entry and other office needs. At the four CIS Thrift Shops, volunteers help with sorting, pricing donations, and delivering an exceptional customer experience. Without compassionate volunteers and community partners, CIS could not meet the needs of the over 4,000 students and families served annually.  Only in partnership with the dedicated volunteers from the Brunswick County community is CIS able to touch so many young lives.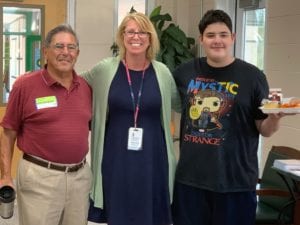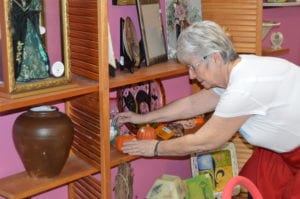 "As our county and nation work together to care for those affected by the COVID-19 health crisis, volunteering plays an important role," said CIS Executive Director Bonnie Jordan. "It is through a strong partnership of CIS staff and community volunteers that we are able to effectively continue delivering support and educational assistance in students' lives." The positive impact that CIS volunteers provide for students can be measured in improved report card grades, increased student resiliency skills, improved school attendance and decreased negative behaviors that affect learning and grade promotion rates. However, volunteering also provides positive impacts for volunteers themselves, from enhanced emotional well-being to increased community connections. CIS frequently hears volunteers say that their time spent with students is equally, if not more, beneficial to them as it is to the student. Making positive connections with a child and sharing valued skills is a priceless gift to at-risk students served by CIS programs.
During National Volunteer Month and throughout the entire year, the board and staff of CIS recognize and express deep appreciation for every volunteer hour given to improve the lives of students in Brunswick County. You are making a difference in your community, one student and one family at a time.
Sincerely,
Bonnie Jordan
Executive Director, CIS of Brunswick County