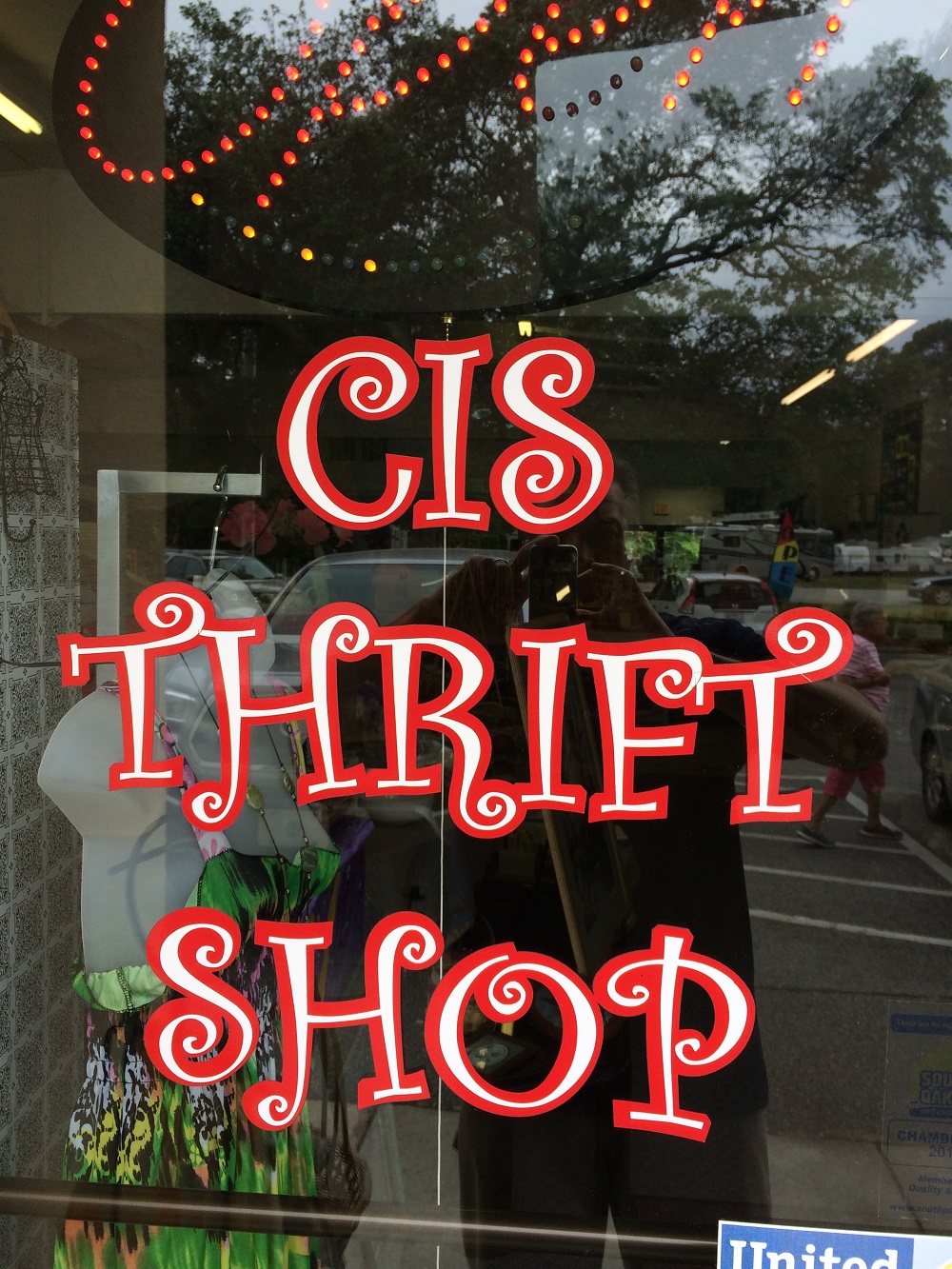 Hours of Operation
All CIS Thrift Shops
open 6 days a week,
Monday – Saturday, 10 a.m. – 5 p.m.
CIS Thrift Shops located in
Boiling Spring Lakes, Southport, and Sunset Beach
Boiling Spring Lakes CIS Thrift Shop
3000 George II Hwy, Boiling Spring Lakes
(910) 845-3555
Southport CIS Thrift Shop
1635 N. Howe Street, Southport (Rte 211)
(910) 457-7008
Sunset Beach CIS Thrift Shop
1780-8 Chandlers Lane at Sunset Beach (Hwy 904 & 179, behind Sunset Beach Food Lion)
(910) 579-2300
Shop with confidence: Thrift shop purchases support CIS programs and services provided to students in Brunswick County Schools.
Why shop at CIS Thrift Shops?
Our thrift shops are in specific need of volunteers capable of lifting 40-50 lbs. to help with moving large donations, furniture, and recycling. We are also in search of volunteers with SUVs or trucks to assist with donation pick-up for our shops. Please call our main office at
910-351-8007 to start helping out at our shops.
Clean, fresh, and easy shopping experience.

Find name brand, quality items at an affordable cost.

Help promote the idea of community recycle and reuse.

Help provide opportunities for students to gain job skills.

Help fund the valuable programs offered by CIS of Brunswick County.