Let CIS Thrift Shops help you "Thrifty Thrive"
At the heart of almost every consumer is a thrifty person. Over the last 10 years, secondhand shopping has become a serious passion. There's never been a better time for thrifty thriving. People are embracing "recycled" fashion for many reasons, spurred on by changing culture, the media, and social media challenges such as #zerowasteweek, #sustainableseptember and #oldisnewoctober. The word "thrift" comes from the word "thrive," and this type of consumerism actually makes you feel good. Here are some more reasons to make Thrifty Thriving your new thing.
Reduce waste. Buying used clothing means we are not contributing to the "fast" fashion industry where many brands manufacture cheap clothing that wears out quickly and then ends up in a landfill. The manufacturing methods some garments use put a strain on natural resources. Manufacturing a new pair of jeans, from growing the cotton plant to distressing the final fabric, consumes over 2,000 gallons of water. And many denim dyes have been found to pollute water systems. Instead, choose to reduce waste and extend the life of existing garments.
Save money. On top of helping save the planet, thrifty thriving also saves shoppers money. Customer success stories are endless at CIS Thrift Shops: Cato dress, with original tags, for a deal; the never-worn Nautica shirt at a steal; a vintage designer handbag for $25 are just some of the things found at CIS Thrift Shops. You never know what you'll find. The taboo with hand-me-downs and second hand clothing is gone. We live in a time when riding in others' cars through Uber or Lyft and sleeping in strangers' Airbnb beds, is acceptable and applauded. As a bonus, you can always donate items back to CIS Thrift Shops, earning tax benefits and helping Brunswick County students to stay in school.
Save time. CIS Thrift Shops are laid out logically, for easy to find merchandise. Clothing is organized by size and sometimes even color to make shopping easy. In search of a green top? Visit the rack of tops in the correct size and the green section. Regular retail would require endless store visits across town to find a fraction of those choices. Any shopping habit that saves people time, money and without having to think too much is a win.
Original style. Thrifting helps to be less focused on brands. Simply buy good quality clothes (the only kind that CIS shops put out) that you like. When thrifty thriving, customers save items from a landfill, and the merchandise saves us from being boring with mass produced clothing. You can't help but get compliments because outfits stand out.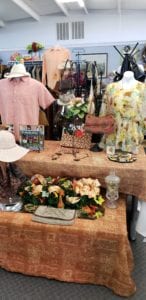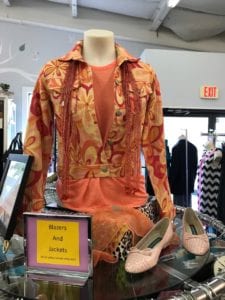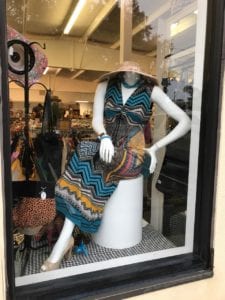 Stories to tell. Anyone who thrifts has great tales to tell. The finds that are too good to believe. Customers can regularly grab name brand clothing, accessories, and housewares for half price with fantastic CIS Thrift Shop 50% off sales or the popular BOGO (buy-one-get-one) sales. You never know what you can find. Inventory turns over daily, so it is best to visit often for the best deals and unique finds.
Much has changed for the nonprofit retail shops. Over the past decade, CIS Thrift Shops have maintained bright, clean, welcoming shops with high quality merchandise for extremely low prices. CIS Thrift Shops offer customers a boutique style shopping experience unlike the normal thrift shop. Our shops mix colorful displays of clothing with a dash of creativity, pairing outfits and accessories together or showing a sample furniture configuration for customer inspiration. Merchandise selection has expanded greatly to include a broad range of clothing styles for men, women and kids along with jewelry, housewares, art work, home decor, books, magazines and comic books, music related items, videos, electronics, tools, furniture, and sporting goods.
The CIS brand is stronger than just our merchandise. We offer a chance to contribute to changing a student's life through donating, purchasing, or even volunteering at a CIS Thrift Shop. "By supporting CIS Thrift Shops you are investing in the success of local students and in strengthening your community," said Bonnie Jordan, Executive Director of CIS Brunswick County.
CIS operates four thrift shops in Brunswick County – Boiling Spring Lakes, Leland, Southport, and Sunset Beach. For more information on CIS and CIS Thrift Shops explore our website www.cisbrunswick.org. Be sure to follow us on Facebook, Twitter, and Instagram for regular updates.