Meet the Author Event: Marti Peterson author of The Widow Spy
Communities In Schools of Brunswick County is excited to host Marti Peterson author of The Widow Spy at our first Meet the Author Event. If you are a history buff, an avid reader or simply curious, join us for a riveting morning full of intrigue and espionage.
Please join us for coffee and continental breakfast :
Southport Community Center
223 E Bay Street, Southport NC
9:30 – 11 a.m.
January 30, 2020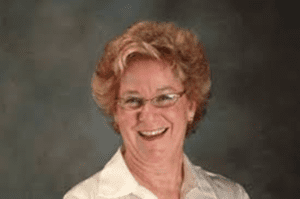 The Widow Spy, otherwise known as Martha "Marti" Peterson, will present her exclusive firsthand account of being a Cold War spy in Moscow, Russia. She was one of the first women to be assigned to Moscow, a very difficult operational environment. Her story begins in Laos during the Vietnam War where she accompanied her husband, a CIA officer. She describes their life in a small city in Laos, ending with the tragic death of her husband. Then her own thirty year CIA career begins in Moscow, where she walks the dark streets alone, placing dead-drops and escaping the relentless eye of the KGB. Experience her arrest and detention in Lyubianka Prison, as only she can relate it. What she reveals in the Widow Spy has never been told. Marti has appeared in the video SHADOW OPS and on the first episode of CNN's special series called DECLASSIFIED. She also appeared in the UK magazine EYE SPY in 2016.
Tickets for this event are $20 and can be purchased online at www.cisbrunswick.org/events.
All proceeds will benefit Communities In Schools of Brunswick County
Special Thank you to our event sponsor – Southport Realty